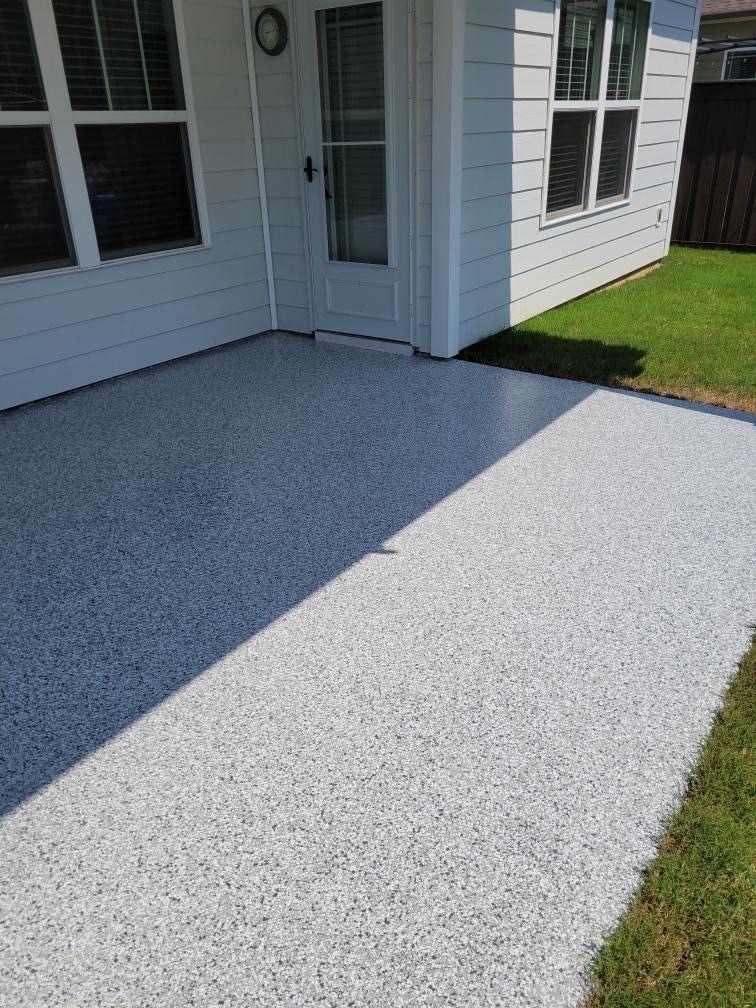 Patio & Outdoor Floor Coating
To withstand extreme weather conditions and normal wear and tear over time, patio areas require sturdy flooring. With SSP Coatings' unique epoxy floor treatments, you can create the ideal environment for leisure and enjoyment. You want to be able to enjoy your home's patio to the maximum degree, from backyard barbeques to relaxing with a good book. SSP Coatings is the industry leader in patio floor coatings in Chattanooga, protecting your patio from severe weather, UV radiation, and heavy foot traffic!
We offer a complete solution with our patio floor coating intended for long-term durability as a trusted choice for commercial and residential floors. Allow us to assist in helping you completely transform and beautify your patio and outdoor spaces in Chattanooga at an affordable price!
Patio Flooring with a Longevity and Curb Appeal
Did you know that epoxy floor coating can also be installed on your patio? Our epoxy coating systems can assist you with patio floor coating concrete and other surfaces. This will ensure that your patio maintains its elegant, brand-new appearance for many years. 
We consider the specific demands of each outdoor space based on its size, usage, and other factors. Our epoxy patio floor service offers the following in terms of benefit:
Fast cure periods and makes one-day installation a breeze.
Surfaces that are resistant to abrasion and chemicals 
100% solid for patio resurfacing
Wide variety of customizable colors and styles
Non-slip texture options 
Budget-friendly prices 
Do you have a question or would like to request a free estimate? Please contact us right away!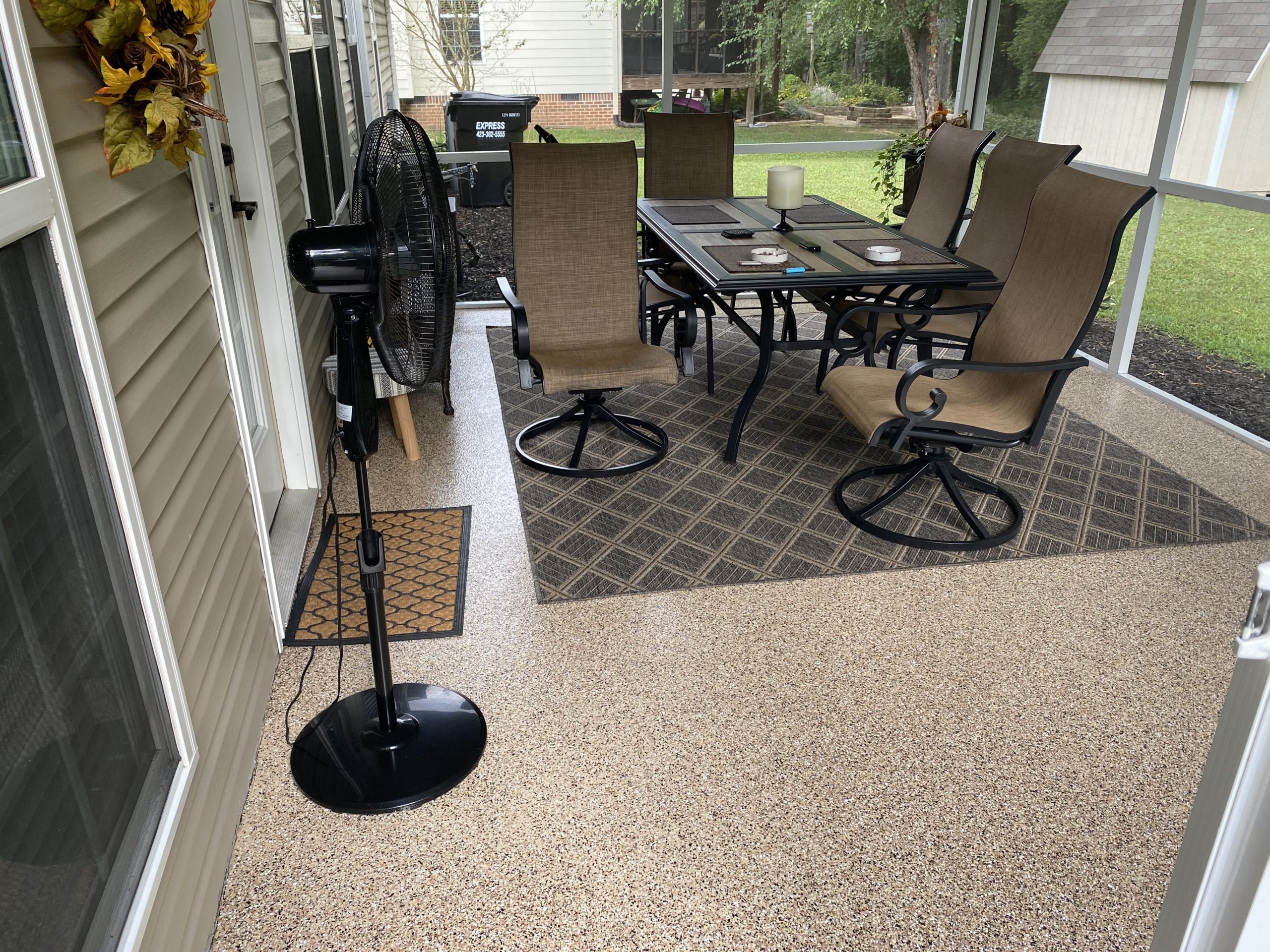 Why do you need a Concrete Coating for Your Patio Floor?
SSP Coatings is the installer you want if you reside in Chattanooga or the surrounding regions and contemplate an epoxy coating system for your patio. We only utilize the best goods available. We test them before installing them to make sure they match our requirements.
Our installation experts have a great deal of knowledge and experience when it comes to residential, commercial, and industrial flooring. We strive to keep our clients happy and pleased. We can answer any inquiries or handle any issues you may have.
Why Choose SSP Coatings For Patio Epoxy Flooring?
SSP Coatings is the first option for award-winning service and excellent epoxy for your basements, garage floor, outdoor patio spaces and concrete floors.
Our expert team will be delighted to assist you in enhancing the beauty, curb appeal, and usefulness of your outdoor living space. So give us a call now to speak with one of our flooring experts, or fill out our online form to receive a free, no-obligation quote!
Get Your Free Patio Coating Estimate Today!
Save yourself some time! We understand that getting the job done quickly is just as important as getting it done right when it comes to home improvements. At SSP Coatings, we specialize in helping you create the concrete patio of your dreams in Chattanooga. We stand out from other epoxy contractors thanks to our breadth of service offerings, expertise, and work ethic. 
Stop dreaming and take action! Call SSP Coatings immediately if you want a professional epoxy concrete coating that comes with a guarantee and a beautiful finish.
CALL NOW
Schedule Your Free Quote Today For Your Patio Coatings!