best garage floor Coating company servicing Chattanooga and surrounding areas
From cracked and stained to beautiful and useful!
Epoxy Garage Floors Chattanooga
SSP Coatings is located in Chattanooga, TN and we offer products that will stand the test of time. If you are looking for flexible aesthetics with minimum care and maximum durability then you have come to the right place. We are dedicated to finishing every project we have by implementing our craftsmanship skills one task at a time.
If you believe that epoxy flooring would be a good choice for your business, then you should contact us and we assure you that we will fulfill all your expectations. Some of the perks you get to enjoy if you choose our company is a custom design that will suit your personal taste, thorough leveling, and cleanup and a vast array of decorative finishes to choose from.
Our garage flooring can handle years of abuse
Don't fret over spilled gas or oil
Maintaining a pristine appearance is no problem.
Authorized dealers to ensure a proper installation
What makes epoxy floors stand out in the crowd is the fact that they are ideal for both businesses and commercial properties. They are easy to install and have numerous benefits compared to other floorings. The epoxy resin creates a durable concrete floor that is resistant to scratch, heat, and chemicals. Once it is installed properly you will not have any additional costs for maintenance or repairs. The epoxy coating results in one of the easiest surfaces to clean giving you time to spend more time taking care of your family or your business.
While other flooring options come with significant lists of limitations that is when epoxy flooring systems come in handy.
Epoxy garage floor coating are ideal for your garage thanks to its ability to repel against grease and oil stains. This means that once you install them you will avoid high replacement costs and the cleanup will be a breeze. Another thing that works in epoxy`s favor is the fact that it increases light reflectivity so the need for auxiliary lighting will be reduced, hence your utility bills will be lower with a garage floor coating.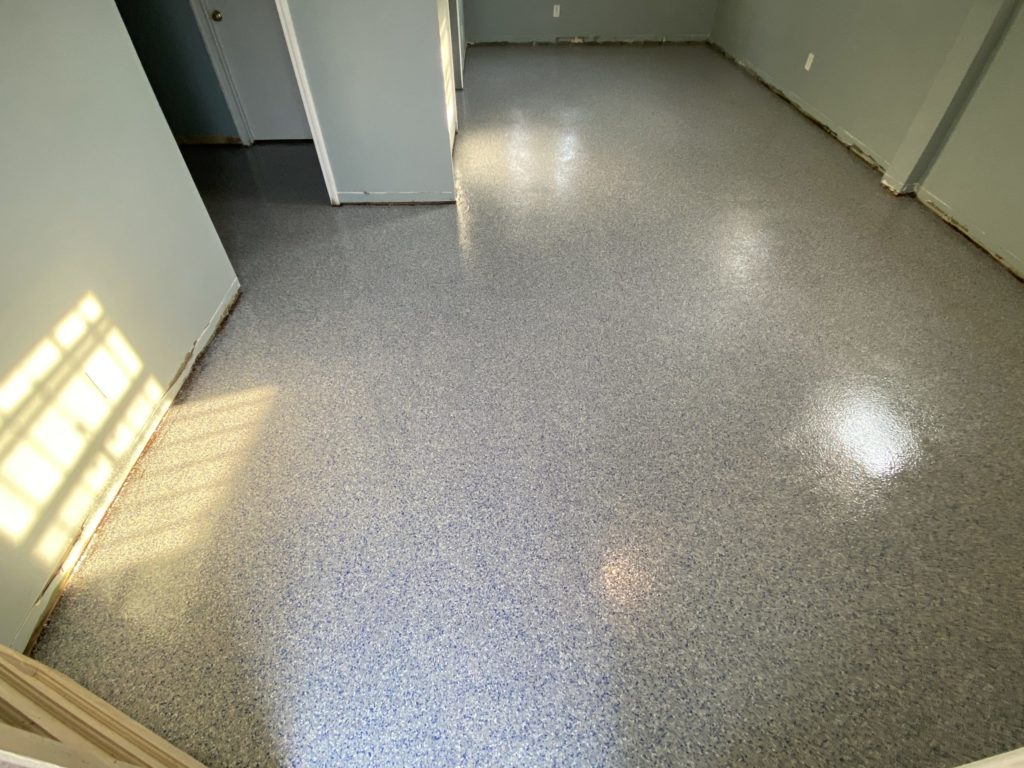 When it comes to flooring for a basement you have many options at the display. One thing you should remember is that basements are not trouble-free. If you make the wrong choice you might end up spending more money on repairs then you have spent on installation in the first place. Epoxy coating applied on concrete results in one of the easiest surfaces to clean and maintain and it repels toxic mildew as well which is a great advantage.
One of the best things about using SSP Coatings services is our wide range of concrete finish products that allow you to achieve almost any look that you want for your residential patio. If the patio is looking old and dingy, then we can use a decorative system to transform it. Whatever design you are looking for, we have a number of options to completely transform your patio.
When you contact us at SSP Coatings in Chattanooga for more information a garage floor coatings, we will first set up an appointment to describe to you the general overview of the whole process of having your garage floor coating done. We will guide you through a variety of options available in terms of finishes and even give you a ballpark estimate of the entire process for a garage floor coating. At this stage, we plan on informing you about who we are as a company and the services that we offer for garage floor coatings and other services. 
We go more in-depth on what the whole procedure entails for a garage floor coating. Our team will then take dimensions of your garage and examine the floor you currently have. They will then show you their previous achievements and then respond to any questions that you might raise during the meeting about the garage floor coating process.
The last step is giving you the firm quote that also includes our Lifetime Satisfaction Warranty!
Our team is highly trained personnel that are also highly experienced in garage floor coatings. We operate within high standards and with a discipline that will allow you to get to use the floor as soon as possible. SSP Coatings is a garage floor coatings company and has a professional team that tries as much as possible to stay on track and get the time accomplished as in the set schedule.
Here is our 5 step for a garage floor coating process
Garage Floor Surface Preparation

Primer & Base Coat Application

Flake Distribution

Protective Clear Coat Application

Return-To-Service & Cleaning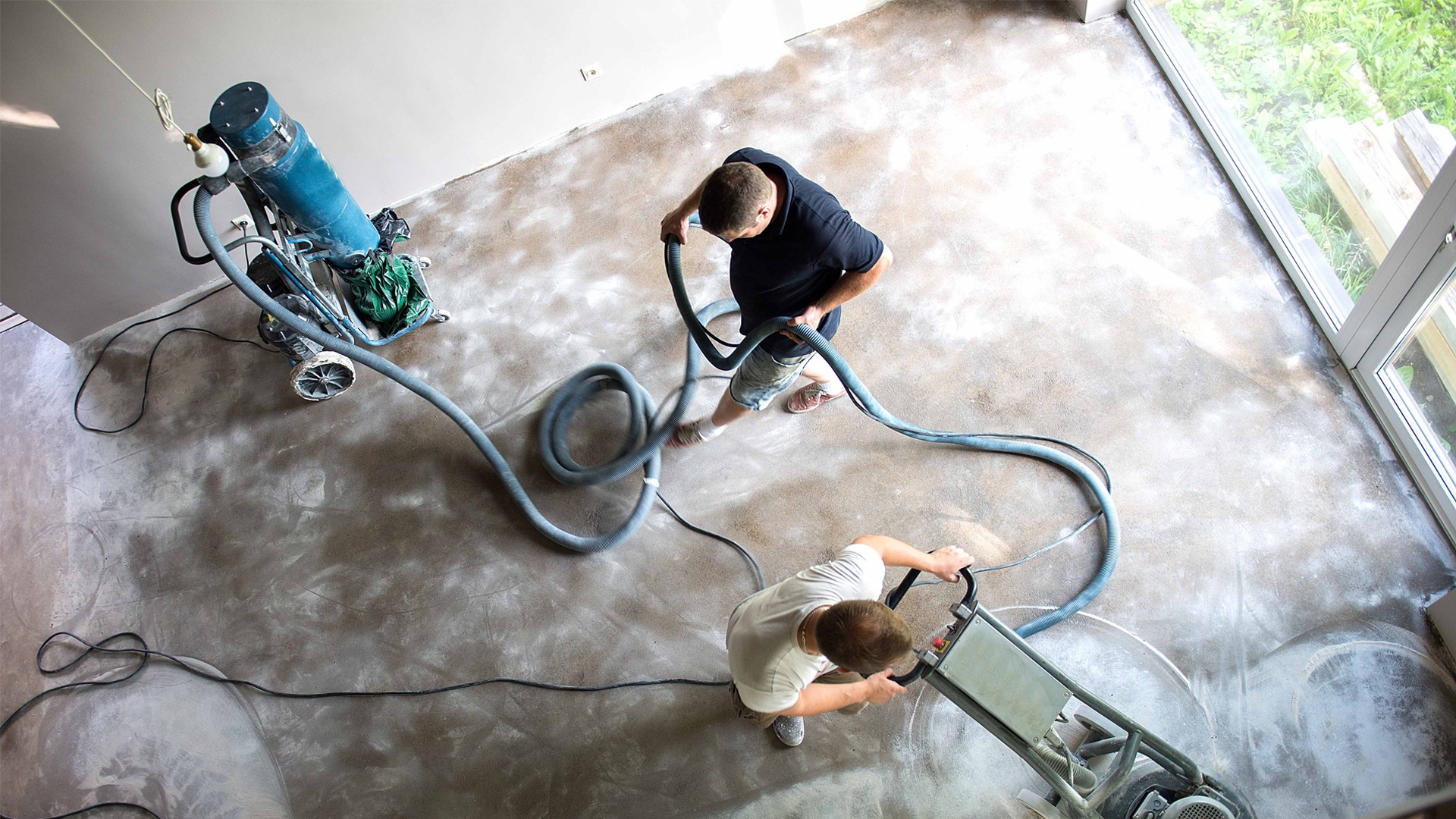 Serving All Chattanooga & Surrounding Areas!
With our free in-home estimates on your concrete floor, you can get the concrete floor look you have always wanted. If your city is not mentioned below, please email us to be able to assist you!
Please feel free to reach out at any time, we'd be delighted to hear from you! With all our services, we give free estimates. Please contact us by phone, email, or by filling out the questionnaire. We will respond as soon as possible. We are excited to collaborate with you on your residential or commercial concrete floor project.
Recent Epoxy Floor Projects