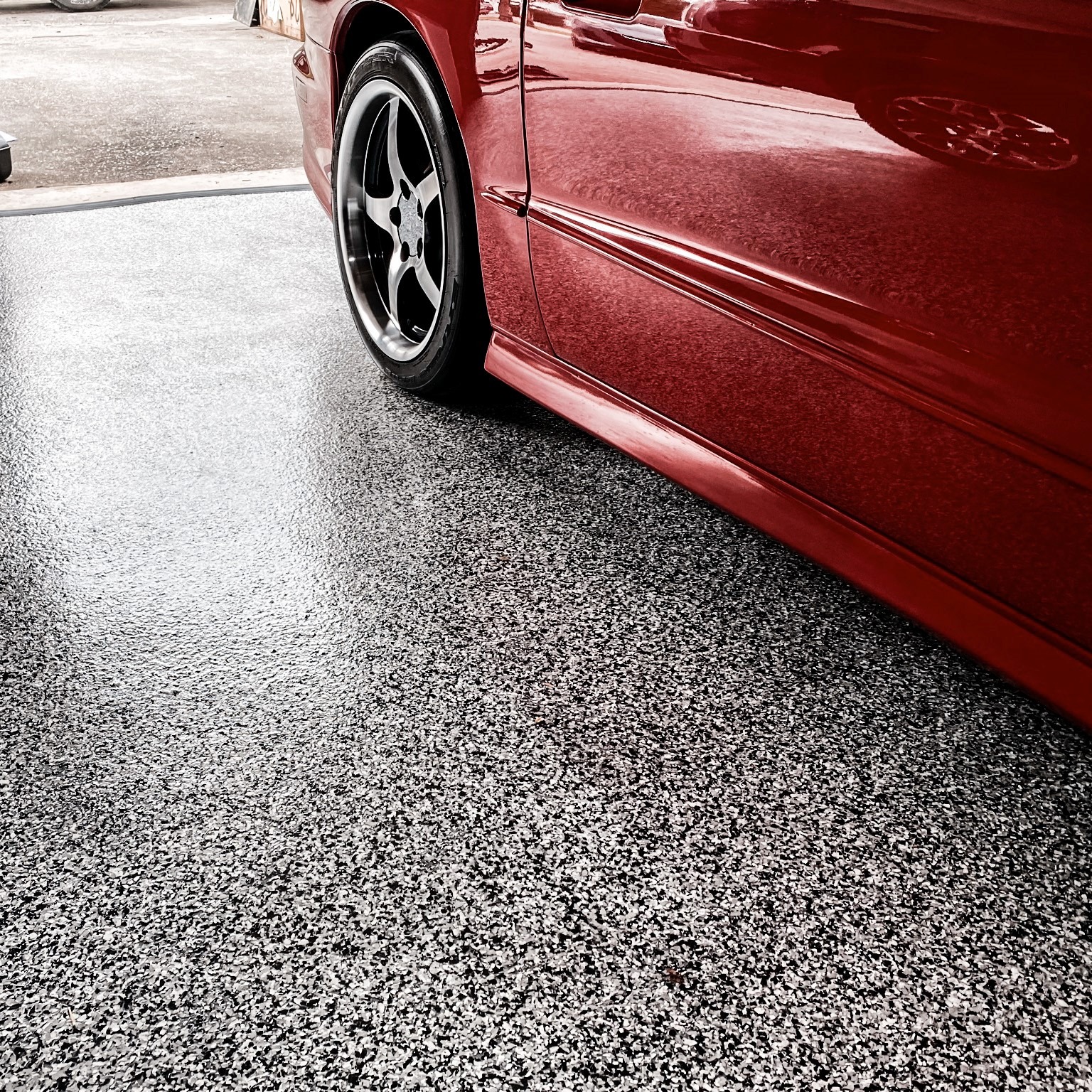 Looking for a reputable flooring contractor near Ooltewah, Tn? Look no further; SSP Coatings got you covered! Ooltewah is a beautiful place to visit and settle in, with spectacular state park areas all around. Being one of Chattanooga's great suburbs has revealed a variety of flooring requirements. This area necessitates long-lasting flooring that is resistant to destruction, which is precisely what SSP Coatings have.
Our garage floor coatings are expertly installed, with a strong emphasis on surface preparation and the use of best-in-class, industrial-grade materials. Both are essential for the entire process and are resistant to peeling and hot-tire pick-up, which are the most common problems with coated garage floors. Our epoxy floor coating solutions will leave you with a long-lasting, luxurious floor that you will enjoy. If you want to achieve a luxurious and new garage floor look in Ooltewah, you've come to the right place!
Quality Garage Solutions Residents Trust
Residential and commercial customers in the Ooltewah, Chattanooga area will now benefit from industrial-grade coatings. To meet your exact project specifications, we will custom mix your garage floor coating with an infinite number of choices that aim to provide industrial strength. There is no other company in Ooltewah that offers the robust garage flooring options that we do. Choose us for the following advantages:
Premium flooring systems

Highly trained installers

Most jobs completed in just ONE day

Lifetime warranty on labor & materials
Here at SSP Coatings, stained concrete, polished concrete, concrete floor coatings, and even decorative overlays are just a few of the surfaces we can create.
Your Garage Floors Need Attention
You may have found that when it comes to flooring, homeowners pay more attention only to the flooring inside their homes and not the garage, despite the fact that they use it often. If you haven't yet realized the value of choosing the right garage flooring, it's time. As garage flooring is subjected to a lot of friction due to car movement, we've got the perfect solution to that.
Epoxy flooring is a sleek, chemical resistant and cost-effective alternative since the epoxy coating can last a long time. You're not even close to being late! Transform your dingy garage floor into a long-lasting and attractive surface that you'll be proud to show. Get a free quote right away!
Top Flooring Contractor in Ooltewah, Tn
Are you thinking about modernizing or updating your garage floors? Have a professional installation today! Trust SSP Coatings for professional epoxy garage services. Like most other professional teams, we care about our clients' needs and requirements.
Our skilled installers specialize in floor coating services. You can also hire us for excellent installation, and we serve the residential and commercial property owners in Ooltewah, TN, and surrounding areas. We've got you covered, whether it's creating a pristine appearance on your garage surfaces or something else that suits the family's or business's needs!
We are Servicing in Ooltewah & Surrounding!
We have strong connections to the Ooltewah area as a locally owned and run garage floor coating company. Give us a call today and we'll provide you with a firm quote, which includes our lifetime satisfaction warranty! Schedule a garage appointment now and get the best deal in Ooltewah, Tennessee.
ABOUT THE CITY
Ooltewah, Tennessee is a census-designated place (CDP) in Hamilton County, Tennessee, and is the 331st biggest community in Tennessee, with 667 residents and four distinct neighborhoods. The city is a pleasant and safe place located between Chattanooga and Cleveland, my birthplace. Ooltewah has a lot to offer, including famous sights, excellent restaurants, and various thrilling entertainment options.
HISTORY
Ooltewah was the county seat of James County, a former Tennessee county that declared bankruptcy in 1919 and was absorbed into Hamilton County. The historic James County Courthouse, located in downtown Ooltewah's square, is the community's principal landmark. It has been added to the National Register of Historic Places. Following the building of the Hiwassee or East Tennessee & Georgia Railroad, Ooltewah was planned. F P Watkins and William Stone owned the property on which it stands. George B Guthrie and F P Watkins, the latter of whom was the first depot agent, founded the first store.
ECONOMY
Economically, Ooltewah has a significantly lower cost of living. Anyone interested in self-sufficiency will find it in the rural surroundings. Unemployment is minimal, with the majority of occupations in construction, manufacturing, transportation, shipping, and the many local roles required in each town. Many people who live in Ooltewah work in office and administrative support, management occupations, and maintenance occupations. Also of interest is that Ooltewah has more people living here who work in computers and math. Ooltewah, TN is the ideal place to experience the conveniences of country living without preceding the opportunities of the metropolis.