Residents and business owners in Hixson, Tn enjoy a closed local ambiance, with most residents choosing to rent their houses. And, most of the time garage areas are left out. Don't overlook your garage floors. Unlike traditional paints, epoxy cures as it is applied and securely adheres to its surface and produces a thick, long-lasting finish. Don't think you can help out your concrete floors?
There's still enough time for you to modify your old garage and make it look like a new one! SSP Coatings is one of Chattanooga's top epoxy flooring contractors and spot-on professionals to provide you with the best garage floor coatings. We'll be there for you every step of the way to ensure you get the greatest results for your floor. So contact us to get a free quote and to start your next project at Hixson now!
From Start To Finish, Expect Best Results!
Luckily, we are now running service in Hixson, and many customers keep reaching out to us! As one of the top-rated epoxy floor coating providers to install garage floor coatings, see how we complete the process of preparing and applying epoxy garage floor coating.  When you choose a SSP Coatings for your garage floors, you'll enjoy a concrete surface that is:
UV Stability
Easy Cleaning and Maintenance
Moisture-Proof 
Protects Against Lifting and Peeling
Coating your garage floors shouldn't be complicated if you turn on us. We have concrete garage coatings for each usage, from standard gaming quarters to practical storage facilities. What's more genuine? Phenomenal flooring installation and outcome that awaits you!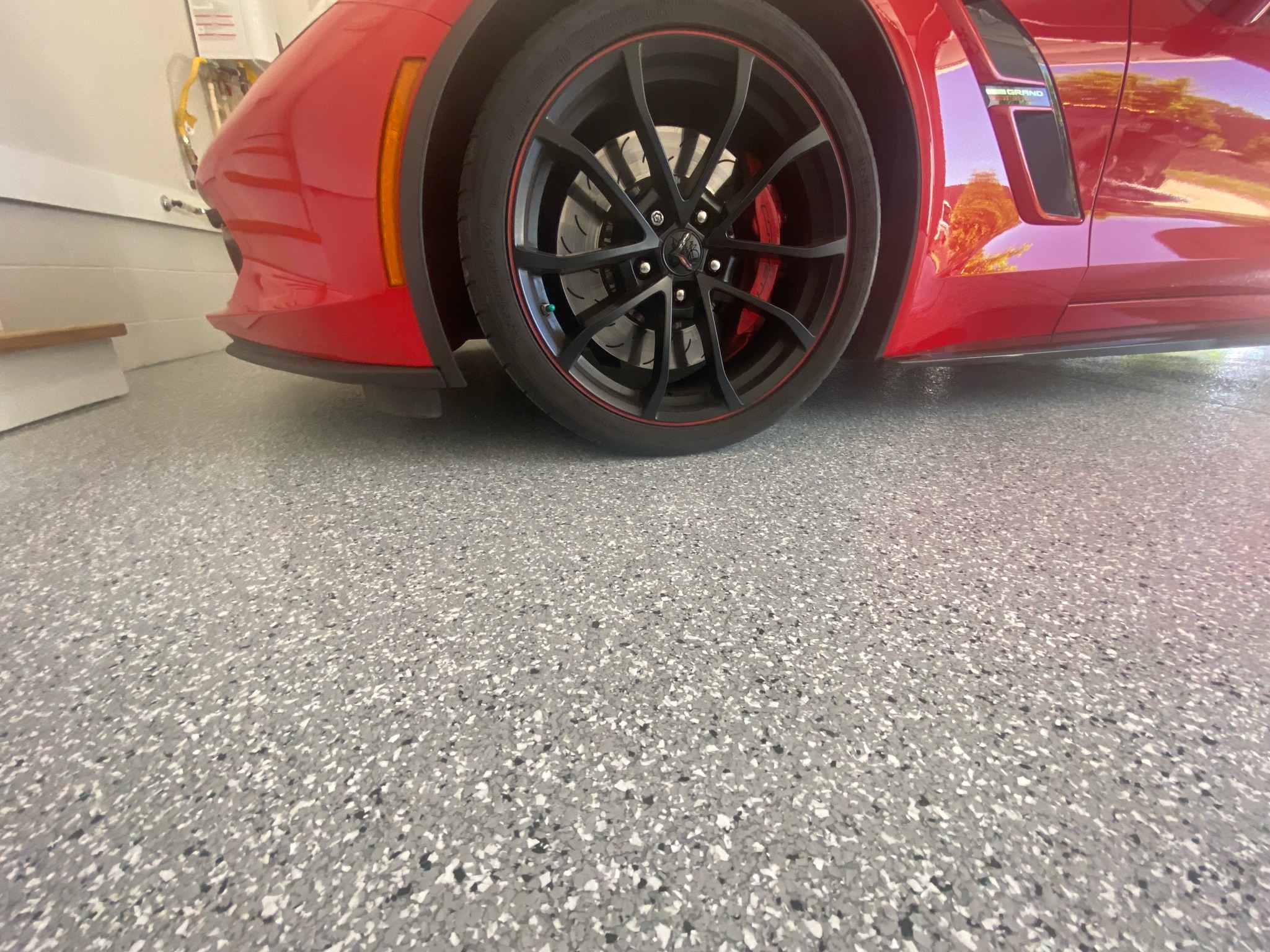 Stylish and Affordable Garage Floor Coatings
Do you want to furnish your garage flooring in Hixson with a lively look like the brand-new garage floor? There's no denying that a fantastic garage floor looks and feels terrific! Everyone in your neighbourhood and circle of acquaintances will be envious!
SSP Coatings can accommodate you to decide the right floor coating services for you. We have a lot of expertise and experience. SSP Coatings  is an epoxy flooring company specializing in residential, commercial, and industrial applications. We deliver exceptional service and can keep your garage floors looking awesome for years!
Garage Floors For a Lifetime Value
Choose the best for you! SSP Coatings has the most reliable services when it comes to garage flooring. With several hours of preparation and thousands of installs hanging in our reputation, our Hixson-based team is the right flooring professionals for the job. We render the most leading quality materials as well as top-notch garage solutions for the whole process.
Because we take contentment in our profession, we support our epoxy base floor coatings with the best supplies and products. With countless options for garage concrete floor coating, we know that you'll discover something that suits your way. No one else in the Hixson area has the best services other than SSP Coatings!
Find out what sets us apart at SSP Coatings!
Quality coatings are very convenient nowadays for any homeowners out there. And when you opt for epoxy garage flooring, you only want to do it once. So, pick up the phone, and call us to schedule your free consultation, and explore our other service locations in Chattanooga, Tn, and surrounding areas. 
If you have a few questions, we constantly provide an acknowledgement on it and perform outstanding results from our work effort.
ABOUT THE CITY
Hixson is a former unincorporated community and now part of Chattanooga in Hamilton County, Tennessee, United States. Hixson is typically defined as the north of Rivermont, east of the city of Red Bank and U.S. Highway 27, and south of unincorporated Middle Valley and Thrasher Pike and it is bordered to the east by the Tennessee River.
HISTORY
Ephraim Hixson Jr. and his family came from New Jersey to the area and eventually acquired 1,000 acres of land in the North Chickamauga Creek basin. The family's home was near where Old Hixson Pike crosses the railroad today. Unfortunately, Ephraim was killed in a farming accident in 1855 and was laid to rest in the "burying ground." His wife, Margaret, however, lived until 1888 and saw the area begin to develop. 
In 1883, Margaret Hixson and her children provided land for a school and a Masonic lodge. In the 1870s, the Cincinnati Southern mapped the route of their new railroad through the area settled by the Hixson family. The community was known as Lakeside at that time, so the new rail stop was renamed Lookout. Due to confusion, the station was renamed two years later to "Hixson," in honor of E.F. Hixson. 
ECONOMY
Hixson may be small compared to other cities, but that doesn't mean there aren't many opportunities to make a home in a unique neighborhood! Hixson is prosperous and secure, although it isn't as expensive as other towns of the same magnitude. The average cost of living here is just 1% greater than in comparable regions. Moving to the lovely city of Hixson opens up a plethora of options to view gorgeous views, enjoy entertaining attractions, and indulge in genuinely exceptional shopping.